WHAT DOES THE CHECK ENGINE LIGHT MEAN?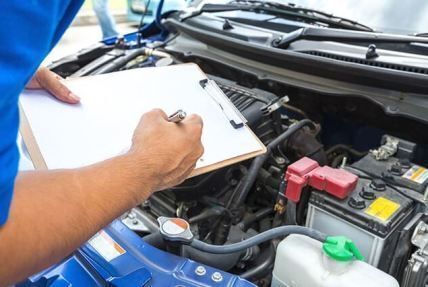 DIAGNOSTICS AND REPAIR
COMPLETE BUMPER-TO-BUMPER SERVICE
Come to Cliff's Auto Repair to quickly and accurately diagnose your vehicle's problem.
We are utilizing cutting-edge computer technology, paired with years of experience. We can successfully pinpoint any issues you may be experiencing, and will honestly advise you on necessary repairs. Contact us today, we can help!

CHECK ENGINE LIGHT
The vehicles of today are incredibly complex. Without the right equipment, it is impossible to know what your check engine light means. Many things can cause this light to turn on, something as simple as a dirty wire on an air intake sensor can create havoc on your engine's performance.

VEHICLE REPAIRS
After our ASE-certified technician has confirmed what's interfering with your vehicle's performance, our service advisor will describe all the issues in detail. We'll also give you a cost estimate for any repairs we recommend. You'll make the ultimate decision before we get started.

ELECTRICAL SYSTEM SERVICES
If your vehicle seems to be having any electrical problems, the experienced professionals at 

Cliff's Auto Repair

 are ready to hear from you.
Most mechanical functions nowadays depend on electrical components. Your car is controlled by a complex network of wires, sensors, and computers working together. If communication along these wires is interrupted, it could have major consequences for several components of your vehicle. We focus on an honest, transparent, service approach that keeps our customers behind the wheel and in control when it comes to the health of their vehicles. The dedicated auto technicians at Cliff's Auto Repair are ready to assess your vehicle and get you back on the road as quickly, safely, and affordable as possible.

Our Approach to Electrical Issues.   We check the basics before we recommend any major repairs.
First we realize that computers control your car now days. A vehicle's starter, alternator, air conditioning system and many of the other components in your car are now completely computer driven. Sometimes what seems like a major failure is merely a software bug.

A loose cable, a faulty wire, or a dirty connection could give the impression of a bigger problem.
You'll receive a full system check, not just a recommendation for parts you might not need. We care about your car and we respect your budget and our technicians will make sure you don't waste money on unnecessary parts.
SERVICE YOU CAN TRUST
Many of our clientele have been with Cliff's Auto Repair for years.  We win those types of clients with honesty and fair competitive pricing, one repair at a time. We are in it for the long-haul and we want to keep your family safely on the road. At Cliff's Auto Repair, we never settle for anything less than long-lasting repairs completed by experienced technicians. Our services include repairs and maintenance on your entire vehicle, from bumper to bumper.  Visit us today for professional computer diagnostics and car repairs. We will do it right the first time!