FLEET SERVICES AND COMMERCIAL VEHICLE REPAIR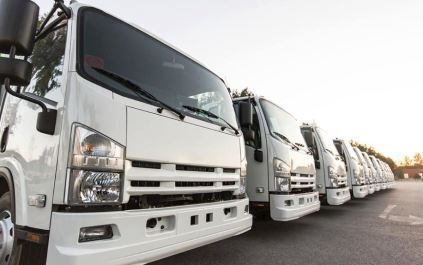 Auto Repair Fleet Services
DEPENDABLE FLEET SERVICE
CONTROL YOUR FLEET REPAIR COST!


Cliff's Auto Repair

provides reliable, comprehensive fleet services. Our skilled mechanics will work quickly and efficiently to provide long-lasting affordable solutions. We will help keep your business running smoothly and profitably by keeping your drivers safe and reducing downtime due to vehicle repairs. Let Cliff's Auto Repair worry about  your vehicle's maintenance for you, so you can focus on what you do!.
With 12 work bays our shop is equipped to handle a large volume of vehicles at any one time. We fix foreign and domestic and offer a 2 year nationwide warranty! You can be sure that when you bring your car or truck to Cliff's Auto Repair – we'll get the work done efficiently, properly and as quickly as possible

What you can expect from our fleet services:
We will meet with your fleet manager to custom-tailor a programs that works for your company
Fleet Account Discounted Pricing (through economies of scale and volume)
Central Billing
Nationwide Warranty
Towing, Pick Up and Delivery
Annual Preventative Maintenance Programs
Call 281-855-2211 to take advantage of our Fleet Services.

PARTNERS IN SUCCESS
Cliff's Auto Repair is a locally trusted and respected auto repair facility. We provide quality services for affordable prices, and we get the job done right. Additionally, we treat each of our loyal customers like our neighbors, giving them an honest, reliable friendly level of service.
Proactive Maintenance – To ensure your service vehicles work seamlessly, it is important to regularly maintain them. We've got you covered with out annual Preventative Maintenance Program.
Minimal Down Time – We understand your fleet has business to attend to, we'll get the work done efficiently, properly and as quickly as possible.
Nationwide Warranty – The Nationwide warranty protects your fleet for two years or for up to 24,000 miles. Ask us about it.
Close Relationship with Customers – Unlike other repair shops, we will take the time to understand your business needs. We create customized service plans for your fleet vehicles.  

Cliff's Auto Repair

 is a local business and a proud supporter of local business!