TRANSMISSION MAINTENANCE AND TRANSMISSION REPAIR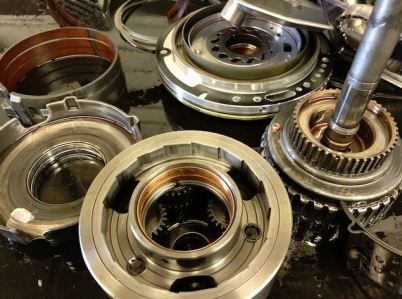 Transmission Services
EXTEND THE LIFE OF YOUR TRANSMISSION
Without a working transmission, you car will not operate.  Whether it needs to be replaced, repaired, or you're committed to a proactive approach hence preventing a failure of your transmission, these are incredibly complex parts that requires the skill and expertise of Cliff's Auto Repair. From a minor transmission leak to a vehicle that won't move at all, our shop starts with fully diagnosing the situation to find out the exact problem.  At Cliff's Auto Repair, you will receive world-class workmanship, direct pricing, and a shop that stands by their work.

Common indicators of a transmission problem include:
Check engine / transmission warning light

Strange sounds - buzzing, whining, humming, grinding, or cluncking noises

Burning smell

Leaking transmission fluid

Vehicle hesitation or 'jumping' when accelerating

Vehicle won't stay in gear or move
If you are experiencing any of these signs in your vehicle, Cliff's Auto Repair is ready to assist you.  Come on in and let us check out the transmission.